Fed and Nourished – Community Food Hub (formerly Pop-Up Pantry)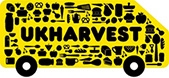 All are welcome to Whyke's first UK Harvest "Fed and Nourished" Community Food Hub at St George's Centenary Centre, Cleveland Road, Chichester, PO19 7AD.
The Food Hub takes place fortnightly on Friday mornings 10–11 am.
Simply bring a bag and choose the food you need for a suggested donation of £5.00. You do not need a referral. Volunteers will provide welcoming cups of tea and coffee. Stop by for a chat and a friendly catch-up. The Food Hub will also be a place to get useful advice if you need it from different council services or agencies.
We encourage anyone who is on a tight budget, for any reason, to come along and get the support you need. Or you can support the Food Hub to cut down on food waste.